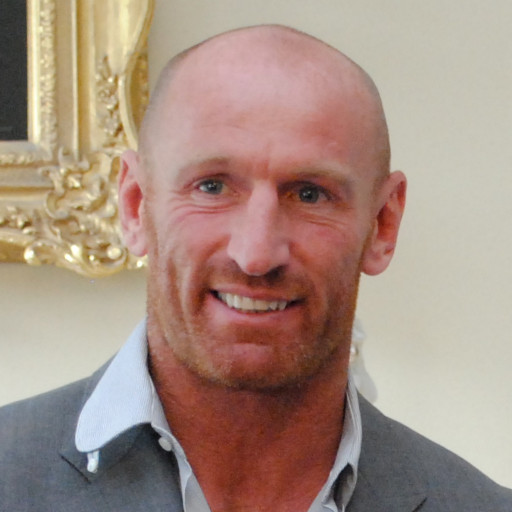 Gareth Thomas, former Welsh rugby captain and HIV advocate
'I'm thrilled to be joining the HIV Commission because I want to be a part of a positive change and play a role in driving us towards our goal where no-one else contracts HIV.'
Gareth began his professional rugby career at his local rugby club Bridgend, and by the age of 21 had made his debut for the Welsh national team. He went on to cap for Wales a record-breaking 100 times, including as captain of the team. In 2005 he captained the British and Irish Lions on their 2005 tour to New Zealand.
In 2009, Gareth became the first openly gay professional rugby union player in Britain. He received Stonewall's Hero of the Year award in 2010 for his contribution to the fight against homophobia.
Gareth first talked publicly about living with HIV in September 2019. A month later, he shared his journey of tackling internalised and public stigma in his BBC documentary HIV and Me. As part of the documentary, Gareth visited the Terence Higgins Trust in Cardiff to speak to users of the service and shed light on their experiences of living with HIV. His openness about his status had an immediate impact; the Terence Higgins Trust received a surge in orders of HIV testing kits in the wake of his announcement.
One of Gareth's aims is to show that living with HIV is not a barrier to living a full and healthy life. Since speaking publicly about his status, Gareth has completed an Iron Man triathlon and undertaken an epic 500-mile bike ride from Cardiff to Aberdeen for Sports Relief. In a small space of time he has made huge waves by using his platform to challenge misconceptions and show that you can reach the peak of physical fitness while living with HIV.
To mark HIV Testing Week in November, Gareth joined the Duke of Sussex at the Harlequins Rugby Club to speak about the importance of HIV testing. Gareth told the Duke that he feels his record-breaking rugby career paved the way for a new purpose in life: to be an advocate for those living with HIV. He has joined the HIV Commission in order to do this.