The Elton John AIDS Foundation was established in 1992 and is one of the leading independent AIDS organisations in the world. The foundation's mission is simple: an end to the AIDS epidemic.
We are committed to:
No more discrimination.
No more HIV infections.
No more AIDS deaths.
No matter who or where you are.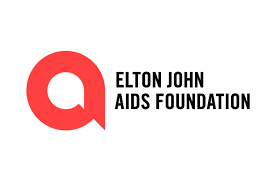 People can live a full and healthy life with HIV, yet 15 million people today are not accessing the life-saving HIV treatment they need because they are already restricted in their own society: gay men, young people, those who inject drugs or sell sex, and transgender women. Most new HIV infections are in these marginalised groups. They face abandonment, discrimination and violence. This just isn't good enough. Tragically, it stops them from getting the effective, life-saving services that already exist and so prolongs the AIDS epidemic. The Foundation harnesses local expertise across four continents to challenge discrimination, prevent infections and provide treatment for these groups, as well as mobilising governments to end AIDS. We will not stop until the AIDS epidemic is over.
The Foundation Believes and Values that:
1. A person's HIV status should have no impact on their quality of life or access to opportunities – HIV information, care and support must come without stigma, exclusion or fear for people living with HIV or at risk of HIV.
2. Everyone has the right to access the best treatment.
3. Those most directly affected by the epidemic are central to finding effective solutions.
4. Care and concern for each person, and respect for their human and legal rights – particularly the most vulnerable and marginalized – is central to any caring community.
Learn more at www.eltonjohnaidsfoundation.org