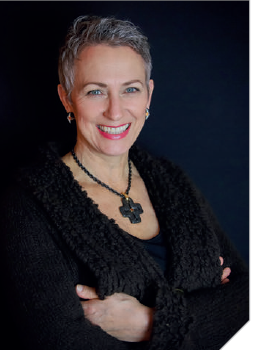 The HIV sector is a remarkable blend of optimists and pragmatists . Despite a decade of cuts and the fragmentation of the system followed by the 2012 Health and Social Care Act, there is a unity of purpose: to end HIV transmissions in England by 2030. This government commitment led by Health Secretary Matt Hancock is achievable by building on the pioneering work of people living with HIV, campaigners, HIV charities, expert healthcare professionals and the Fast- Track Cities initiative.
Despite progress so far and best intentions, England is not yet on track to meet the 2030 goal . This commission, having heard from experts from all walks of life and inspiring people living with HIV, provides a pathway towards meeting this ambition. COVID-19, another global health challenge, has emerged during the life of the HIV Commission . We received evidence and considered its implications closely on the public health system and HIV . This report reflects this learning throughout . COVID-19 has shone a light on many of the same health inequalities that have been laid bare throughout the HIV epidemic.
Addressing them will be essential and has significant benefits across a number of national health challenges . Equally, the impact from COVID-19 on the public health system could be long-lasting, and this must not blow off course the UK's strong progress on HIV. It is our view that driving towards this date is not enough; the Health Secretary must share our aspiration of England's role as global leader and affirm his commitment to be the first country to end HIV transmissions . To ensure we are making sufficient strides to make this happen, England must adopt a crucial milestone: an 80% reduction in transmissions by 2025 . Taken together – the 2025 milestone, the 2030 goal and a desire to be the first country to zero – history will be in the making . If the government is serious about this policy, it will report to parliament annually on the progress England is making in each area . We believe that the Department of Health and Social Care and the Cabinet Office should be jointly responsible for this important task and driving government-wide change. Responsibility and accountability go hand-in-hand.
The message from the HIV Commission is 'test, test, test' . To find the estimated 5,900 undiagnosed people living with HIV in England, HIV testing must be normalised throughout the health service. Everyone should know their HIV status, and there needs to be equitable and easy access to this knowledge.
When patients register for a GP, present at A&E or when the NHS takes blood samples across all kinds of healthcare settings, there must be an offer of an opt-out, not opt-in, HIV test . Failure to make this change is missed opportunity upon missed opportunity to diagnose every case of HIV and stop preventable transmissions . Stopping late diagnosis is good for the health of people living with HIV and prevents new infections, while saving money by preventing declining health outcomes and the costs associated with long term care. Maternity units show how transformative this approach to testing is . Midwifery services have almost completely eliminated 'vertical transmission' to children . HIV testing is mainstream in maternity units, where midwives handle the associate issues with care and consideration and, critically, without judgement . The rest of the NHS must follow their example and similar results will be forthcoming.
Beneath these insights sits a 20-point plan of action. It is a comprehensive guide to how the government, NHS, public health officials and the voluntary sector can bring about the system changes needed to end new transmissions before the decade is out. We have just over 500 weeks to achieve our goal; it requires a new focus on tackling stigma, discrimination and health inequalities within the system.
If we get this right, England will not just have closed a chapter domestically on a five- decade long pandemic but stand tall as a global pioneer . If the government embraces this commission's recommendations as it did the commission's foundation, we are in good hands . I know they, along with everyone involved in the Commission, are indebted to the Terrence Higgins Trust, National AIDS Trust and the Elton John AIDS Foundation for having the foresight to instigate such an intervention.
I want to thank all three organisations, who have truly gone above and beyond, as well as everyone who has taken the time to submit evidence, shown us around their local services, or shared their personal and powerful stories. Thank you too to the expert advisory group upon whose expertise and knowledge we have closely drawn . Finally, to my fellow commissioners – who have each brought passion, professionalism and precision to this process – I am immensely grateful for your contribution . The report reflects the commitment from each and every member.
Publication of these recommendations is only the beginning for them – we now must see a comprehensive HIV Action Plan as promised by the government . The HIV community will, I am sure, watch closely on their response to this report and hold decision-makers to account to ensure implementation is prompt and comprehensive.
I went into the process daring to dream about what can be achieved . Following the fifteen months leading this commission of remarkable people, discovering the potential of this remarkable sector, I count myself among the optimists and pragmatists. I commend to you the HIV Commission's final report and its recommendations and action plan . The message to the government is now clear . Read . Adopt . Implement.
Dame Inga Beale, Chair, HIV Commission