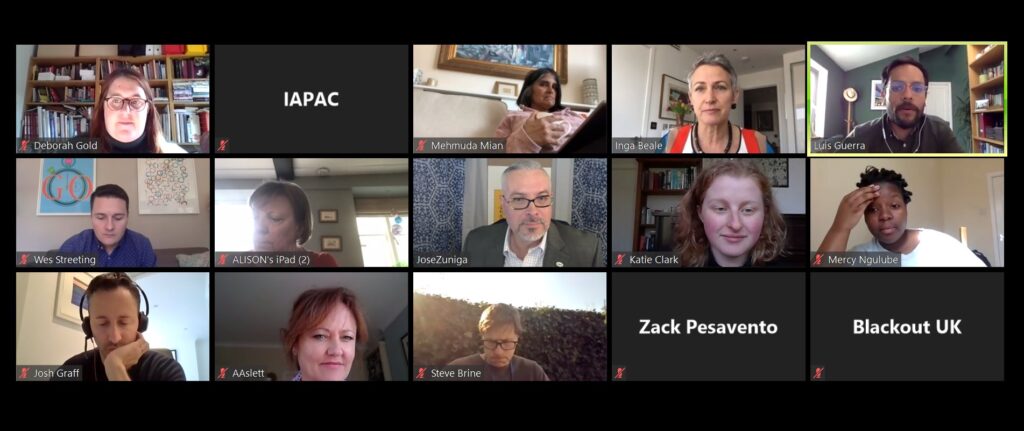 Following an evidence collection process that lasted over 6 months, members of the HIV Commission have been taking part in a series of digital workshops to prioritise evidence and develop emerging recommendations to end new HIV transmissions in England.
Commissioners were informed by submissions, evidence papers, published evidence, and information gathered at evidence hearings across the country. They explored hundreds of potential recommendations; prioritising, combining, and suggesting changes that will outline a clear path to achieve the commission objectives. This iterative process will continue until a final set of evidence-based recommendations is developed.
What's next?
The HIV Commission will be taking forward the raw data and conversations from these meetings to further develop recommendations to ensure they are clear and actionable. Commissioners will be meeting again in a few weeks to continue to feed into this further.
As COVID-19 continues to affect all our lives and particularly our healthcare system, the commission is continuing to consider the impact this will have on the next decade. Before our report is published in the autumn, further evidence will be gathered on the impact the pandemic will have on ending new HIV transmissions.
Have Your Say closed
Thank you to everyone who took the time to submit to Have Your Say and to everyone who encouraged others to do so. We have received thoughtful submissions including suggestions for policies, experiences of living with HIV and ideas for change. These will all be read and considered by the commission in the writing of our final report.
Our sponsoring organisations continue to work to respond to the effects of the COVID-19 crisis on people living with HIV. You can find further information on this on the National AIDS Trust, Terrence Higgins Trust and Elton John AIDS Foundation websites.