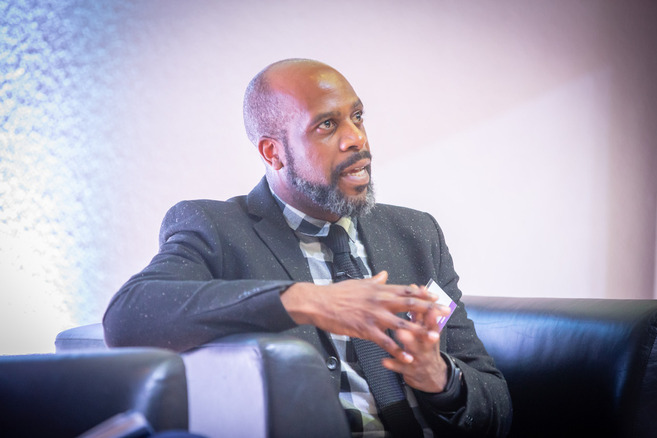 Founder and Managing Editor at BlkOutUK.com
Award-winning busybody, recovering academic and reforming social reformer, Rob is currently developing BlackOutUK, a community owned media asset for and by black gay men. He recently completed a stint advising the BBC on accountability and audience engagement. Impatient with injustice and exasperated by wasted potential, he volunteers on the boards of Baring Foundation, and Doc Society, has previously served on the boards of LGBT rights charity Stonewall, the Equality and Diversity Forum, and been Chair of Naz Project (NPL). He was Director of the racial justice think-tank Runnymede Trust 2009-14.
Alongside his academic writing on education, social justice and community organizing, a recently appointed Simon Industrial Fellow at the University of Manchester, he has lectured across the UK and beyond, and written for The Guardian and The Independent on social justice and movement-building. His current fixation on forms of collaborative ownership, innovations in media technology and their potential for social justice means that he spends a lot of time on his phone and calls it 'research'. Dr Berkeley was awarded an MBE in 2015 for services to equality.