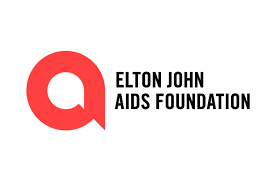 The Elton John AIDS Foundation's Social Impact Bond (SIB) funds HIV testing in the London boroughs of Lambeth, Southwark and Lewisham who have some of the highest HIV rates across Europe. HIV testing here includes opt-out testing in A&Es, regular testing in GP practices, targeted testing by community groups, and re-engagement of people living with HIV who stopped their treatment. The aim is to provide compelling evidence of successful HIV testing and reengagement methods, which if applied nationally, will enable England to achieve the goal of ending HIV transmission by 2030.
The SIB programme has been running since November 2018 and was the result of several years of planning with partners across South East London determining how to reduce the number of people not receiving HIV care, either because they are unaware that they have HIV, or because they have stopped treatment. The intention was to demonstrate a proof of concept that a package of HIV testing and re-engagement would link large numbers of people into care. Lambeth, Southwark and Lewisham were chosen as they have amongst the highest rates of HIV incidence in the UK, with an estimated 1,000 people unaware they had HIV in 2018.
This three-year programme takes an outcomes-based approach, which means that providers are paid on the outcomes they achieve, rather than being paid for providing services. This way of commissioning outcomes deliberately prioritises achieving the outcomes we want, and means providers are goal-orientated, and free to innovate in any way that they believe will achieve outcomes. This is important to engage people who are hard to reach, as it places greater focus on how people want to be engaged in taking up HIV services. A SIB approach was chosen as it allows private investors to inject short term capital into the public provision of HIV services, enabling providers to boost their capacity to provide services, with investor capital repaid as outcomes are achieved.
Over 144,000 HIV tests have been delivered on an opt-out basis in A&E departments through the SIB, changing the conversation from 'do you want a HIV test' to 'we routinely test unless you ask us not to' and thus vastly increasing the acceptability of HIV testing to patients. Consequently, from October 2018 to November 2020, 130 people were newly diagnosed with HIV and started treatment. A further 126 returned to HIV care after a substantial break in treatment – an important outcome helping this group reduce their viral load so they 'can't pass it on' and have improved health personally.
But it doesn't all happen in the A&E departments, GP Federations are helping their practices implement a range of activities, including computerized notifications prompting screening patients for HIV, testing at registration for new patients, wide screening during national HIV testing week, and targeted work with people living with HIV not in care. Community organisations go into public spaces, build trust and respect, test for HIV, and then provide supportive services to those who are diagnosed with HIV, which encourages people to seek specialist HIV treatment. This can engage some people who are extremely hard to reach because of personal circumstances or co-occurring medical conditions. For example, a GP might re-engage a person who had been diagnosed with HIV, but who resisted HIV treatment due to mental health issues.
The programme demonstrated the importance and effectiveness of:
opt-out HIV testing in emergency departments
regular testing by GP practices offered whenever blood is taken or at new registration
community organisations acting as a bridge to engage vulnerable people in HIV testing
dedicated audit and recall systems to re-engage people disconnected from HIV care
These learnings are important to scale up across the country. These interventions improve the health of people living with HIV, reduce future HIV transmission, and generate cost savings for the public purse through both reduction in lifetime costs of care for people living with HIV through earlier engagement in treatment, and avoidance of future transmission and the lifetime care costs that each new patient incurs. Analysis was conducted of healthcare costs avoided in November 2020, using lifetime costs of treatment for people with HIV, likelihood of HIV transmission, and likely number of sexual partners each year. The findings suggest that over £220,000 in future healthcare costs is saved per person who was diagnosed early and linked into the right treatment care. This suggests that, by linking 256 people into care between November 2018 to November 2020, future healthcare costs of £56,800,000 have been avoided. Implementation costs to the SIB providers were approx. £1,500,000 over that period, which implies a net 'healthcare costs avoided' total of over £55,000,000 for the NHS.
The Elton John AIDS Foundation would like to extend thanks to all their partners for their support, advice and hard work: including The National Lottery Community Fund, Lambeth Council, Lewisham Council, Southwark Council, NHS England, Public Health England, Big Issue Invest, Comic Relief, ViiV Healthcare Ltd, Kings College Hospital NHS Trust, St Thomas Hospital, Lewisham and Greenwich NHS Trust, Lambeth Health Limited, One Health Lewisham, Improving Health Ltd, Quay Health Solutions, Metro and the GMI Partnership, Naz Charity and the African Advocacy Foundation.
Steve Hindle
Social Impact Bond Performance Manager
The Elton John AIDS Foundation