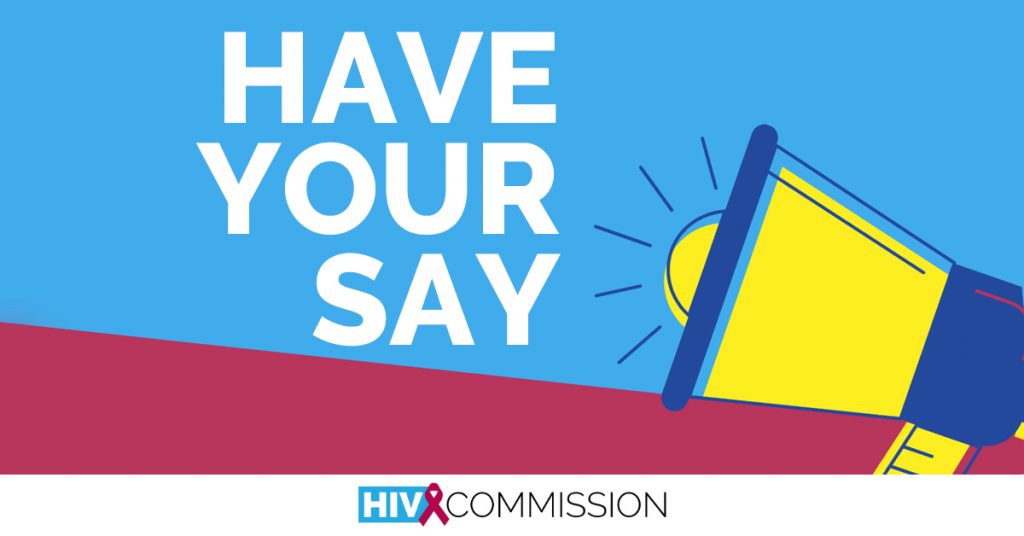 Be heard and get involved
Together, we can achieve the HIV Commission vision of ending new HIV transmissions and AIDS-related deaths in England by 2030. By sharing your knowledge, experiences, advice, vision and/or thoughts with us, the HIV Commission can be better informed.
We are committed to listen to you and would love to hear what YOU have to say. You can write to us, send us a video/audio or an image. Feel free to let us know what you think is important. You submission could include reflections on:
What is working at the moment?
What needs to change?
Blue sky thinking – what would you do if there were no limitations?
Submissions can be:
Written: personal story, poems, small paragraph with your ideas [up to 1500 words]
Image: photographs, collages, painting [up to 3Mb]
Audio: spoken word, narrative, a song [up to 3 minutes]
Video: dance, performance art, your personal story [up to 3 minutes]
Others: a mix media piece, a class room project [up to 3Mb or 3 minutes]
We will consider your submission before making our recommendations. We want to make sure your voice and advice is part of this process. 
Before submitting, please read the Have Your Say Terms of Reference.